Company Profile
Jefferson Capital Systems

Company Mission:
Integrity. Conduct business in an honest and ethical manner.
Respect. Demonstrate respect through daily actions and communications.
Fairness. Treat consumers, colleagues, clients, and partners fairly.
Compliance. Integrate compliance best practices into daily operations and perform regular audits to ensure all consumer protection laws, rules, and regulations are followed.
Communication. Strive to connect with consumers and clients in a clear and informative manner.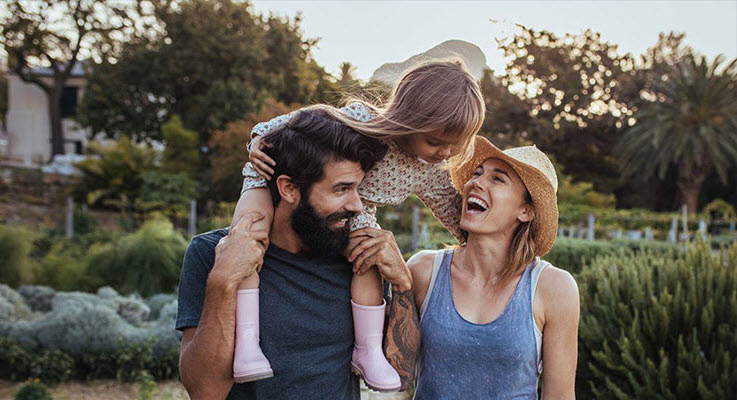 ---
Learn More About Jefferson Capital Systems
Jefferson Capital Systems is an analytically driven purchaser and servicer of consumer charged-off and bankruptcy accounts. The company was founded in 2002 based on the bedrock principles of listening, identifying solutions, and "doing the right thing." It's why last year alone, Jefferson Capital Systems helped hundreds of thousands of account holders find workable solutions to resolve their accounts and move forward with their lives. Jefferson Capital Systems is one of the largest debt buyers in the United States, and prides itself on The Jefferson Difference: its Proprietary Solutions, Data Science Expertise, and Best in Class Compliance Program.
Jefferson Capital Systems' investment in innovative solutions has empowered the company to grow a diverse client base of Fortune 500 creditors, credit card issuers, auto finance companies, banks, telecommunication, and utility providers. Over the course of more than two decades in operation, the company has expanded to include affiliated companies in Canada, Scotland, and England.
As an industry leader for over two decades, Jefferson Capital Systems continually invests in its technology to ensure that it can be leveraged for effective monitoring, evaluating, and streamlining of processes. Investment in technology empowers Jefferson Capital Systems to bring comprehensive solutions to a variety of businesses, streamline existing processes, and contribute to conversations on advancement and development within the accounts receivable industry. Jefferson Capital Systems' proprietary solutions allow it to manage millions of accounts, with the highest levels of confidentiality, integrity, and availability of data.
CUSTOMERCARE SOLUTION: This specialized interface allows Jefferson Capital Systems to promptly provide customer centric resolutions to any account holders with unique concerns or issues.
RECOVERY SOLUTION: This proprietary tool is used daily to guide associates as they listen to customers and craft individual recovery solutions.
PRECISIONHANDLER SOLUTION: This custom web-based application allows associates to accurately and consistently analyze and resolve both written and verbal disputes through the use of artificial intelligence.
VERICREDIT SOLUTION: Jefferson Capital Systems developed this proprietary tool which provides more efficient, accurate, and effective investigations and responses to consumer credit reporting inquiries, and further allows for specialized investigations by individual business units.
Data Science, Modeling & Technology:
Jefferson Capital Systems' team of data scientists develops sophisticated models that use proprietary algorithms to analyze thousands of individual data points cross referenced over 20 years of operational records. The custom models are developed using predictive modeling, neural networks, and artificial intelligence empowering Jefferson Capital Systems to provide some of the best pricing and account handling decisions in the business.
ASSET BASED PRICING MODELS: With the use of cutting edge approaches, including neural networks and artificial intelligence, Jefferson Capital Systems' team utilizes predictive modeling techniques to computationally review patterns in significant datasets.
PREDICTIVE LINEAR & BINARY REGRESSION MODELS: Jefferson Capital Systems' data scientists use and continuously improve multiple proprietary models that allow it to maximize collections and minimize expenses. These models allow it to make industry-leading decisions about account holder contractibility, credit bureau profile changes, and optimal legal profitability and placement determinations.
OPTIMIZEDOFFER SOLUTION: Jefferson Capital Systems presents fair, affordable, and customer-centric solutions to millions of customers to assist them in resolving their accounts. Those solutions are developed using customized models which utilize Jefferson Capital Systems' significant and proprietary data warehouse and are tailored to fit each individual account holder's current situation.
Best in Class Compliance;
Jefferson Capital Systems' team of internal compliance auditors have conducted or participated in hundreds of audits of both its internal operations and those of its vendor and client partners. They have also worked with federal, state, and local licensing auditors to ensure that Jefferson Capital Systems' operations continue to meet and surpass expectations. With a combined 36 years of consumer financial services experience, Jefferson Capital Systems' compliance auditors provide on-going confidence that it operations continue to meet the highest compliance requirements. While other debt buyers may see compliance as a cost, Jefferson Capital Systems views it as a competitive advantage.