Company Profile
Sorella Collective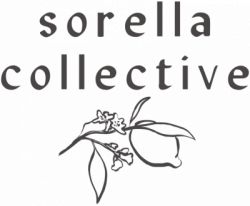 Company Type: American Crafted Cheese & Charcuteries
Location: Los Angeles, CA
Company Mission:
"We believe sustainability starts with using only seasonal & locally grown produce. Since 2017 our mission is to thoughtfully source and showcase American crafted cheese & charcuteries that are the highest in quality and standards. Everything on our boards is an ode to the hardworking farmers and the craftsman and the ones wanting to see change through food. Every single board is a little part of our mission to do better for our planet & community. This is the root of Sorella and we are so lucky to share this with you."
---
Learn More About the Sorella Collective
Founded in 2017, Sorella Collective is a company created by two sisters that prioritizes sustainability through their creations utilizing seasonal and locally grown produce. These thoughtfully sourced graze boards featuring charcuteries and American crafted cheese sourced from local business, farmer's markets, and small farms, show that Sorella Collective is an ode to those who want to see change through food. Giving back is an important ethos at Sorella, and the sisters uphold that collaboration, creativity, and community building should be at the very core of small business.
The magic that comes out of Sorella Collective is a result of the strong partnership between sisters Shelby and Savannah. It is no coincidence that "sorella" means "sister" in Italian. As the sister known for curating events and having a keen interest in finding great food and products, Shelby plays an important role in finding quality produce and food for Sorella Collective. Her eye for detail and the perfectionism that she aims for while working with her craft ensure that the products created by the company are thoughtful and feature the best ingredients possible. An avid gardener, Shelby enjoys nurturing gardens and growing her own food whenever she can, and this passion for sustainability is shared with her sister, Savannah.
Savannah is most well known for her profound interest in sustainability through sourcing sustainably grown produce and supporting ethical treatment of animals. Her goal is to help facilitate a stress free experience at her company to the benefit of her customers, and her dedication to upholding a positive environment is on full display through her work at Sorella Collective. Shelby is not only a student and model but is a baking perfectionist as well, and she admires her sister Shelby for her incredible creativity. Together, the sisters' talents and interests combine to make Sorella Collective the company that it has grown into today— one that is truly invested in doing better for the planet and our communities.